Going between red, blonde, brown, and black, Emma Stone is a true chameleon when it comes to her hair. The wide-eyed Oscar winner certainly isn't afraid to mix it up, and you shouldn't be either. Whether you're into sleek straight locks, glamorous curls, beach waves, firey red, sandy blonde or mysterious darks, Miss Stone is all you need when it comes to hair inspiration. To help you choose your next cut, color, and hairstyle we have rounded up Emma Stone's best styles to date.
Emma Stone Red Hair
While Emma Stone may seem like a natural redhead, this bombshell is actually a blondie by birth. However, her auburn locks suit her fair complexion perfectly. We would suggest this fiery shade for those of you with light skin and features. Otherwise, it can make you look a little washed out. For a more natural red such as this one, go for a lighter orangy shade with a few highlights.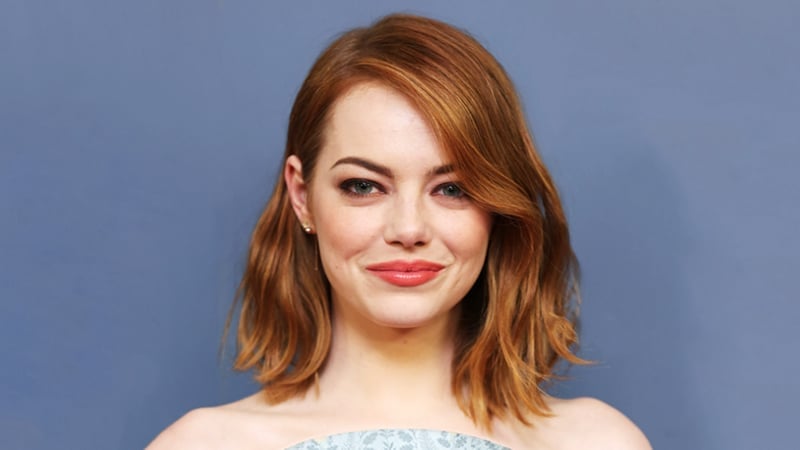 Emma Stone Blonde Hair
Blessed with naturally light hair, Emma Stone has had every shade of blonde from gold to platinum. If you want to steal this style and aren't a natural blondie, we'd suggest trying this Stone-inspired blonde, instead of platinum or white blonde. It is a clean shade that still achieves a natural color with no brassy tones and is much easier to manage than platinum blonde. Cut into a lob to keep your locks healthy and style with loose beachy curls.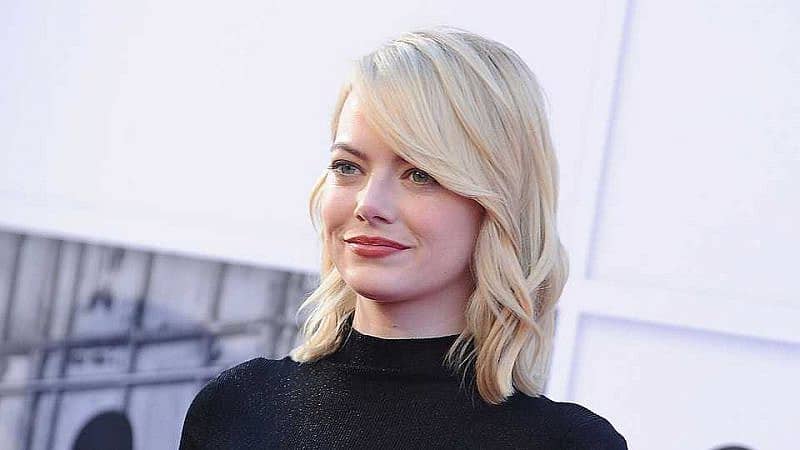 Emma Stone Brown Hair
Dark hair can be a little overpowering for people with light complexions. However, Emma Sone proves even pale babes can rock brown hair. She has also been known to sport monochromatic brown hair with copper undertones. This is a great shade to restore your lock's natural health and shine. Style with a simple mid part, or like Miss Stone, try a dramatic side fringe and rock a smokey eye makeup. The 2000's are back after all.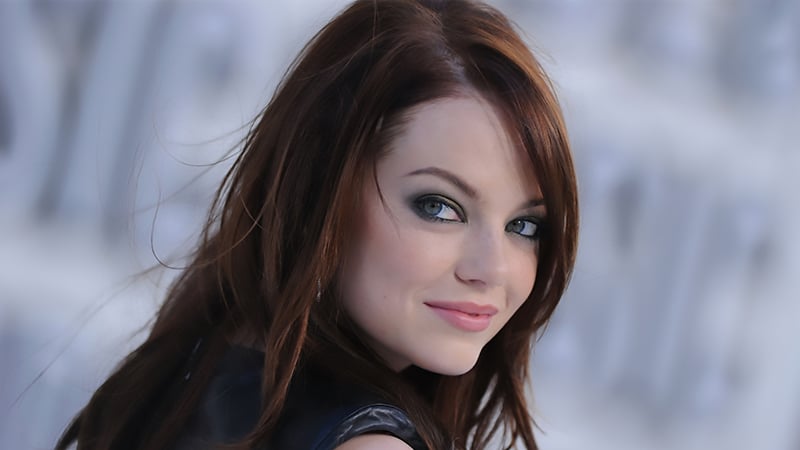 Emma Stone Black Hair
If you're looking for a shade more fierce than brown, why not go black? Emma Stone's black hair is deep, shiny, and full of body. It instantly takes her from a cute girl next door to a bad girl with an air of mystery and elegance. Try your own sleek style with this look stolen from the 2016 Goth-themed Met Gala. Blow-dry your hair until it is roughly 75% dry. Then using a small round brush, create blow waves by twisting the ends of your hair around the bush and gliding it gently through your locks while blow-drying. Run some anti-frizz serum through the ends and coat with a light layer of hairspray. Tuck one side behind your ear, and smooth it over using a tail comb and hairspray.